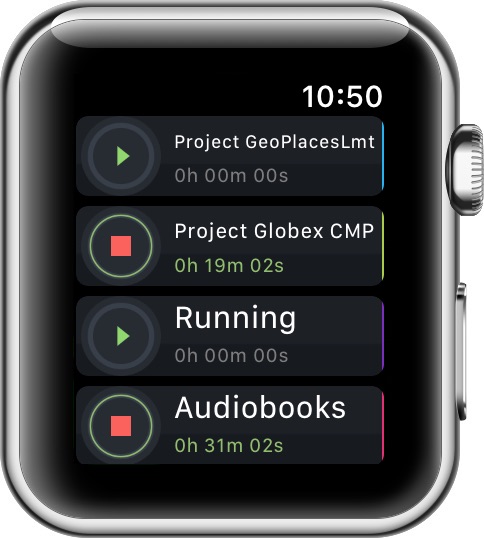 Tasks
List
Access your tasks from your wrist. The application will sync the tasks and timers with your iPhone.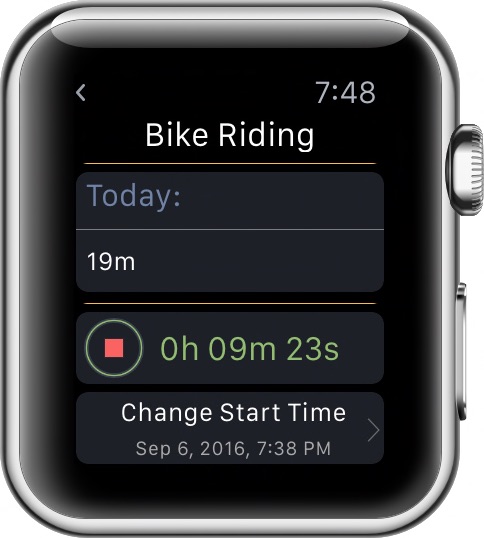 Mini
Statistics
You can also see easily how much time you have tracked today with this mini statistic view for your tasks.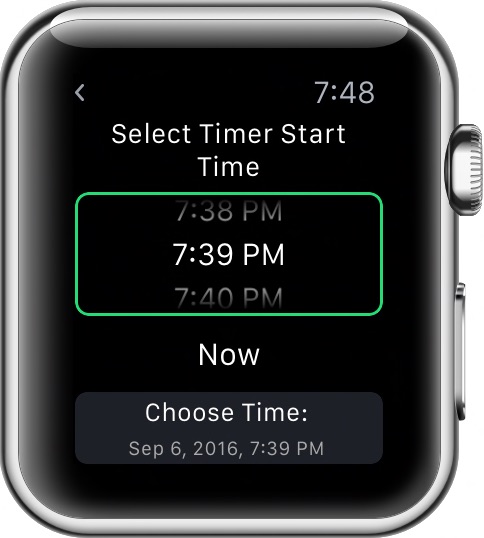 Manual
Start Time
Because it is easy to forget when to start a timer, you can edit the start time of your timer.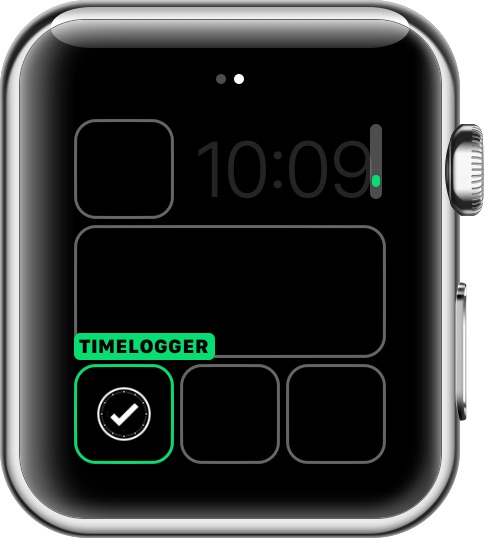 Complications


Quickly access your tasks from the Complication icon.